Welcome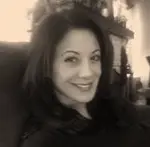 I am a Morris County Therapist specializing in Depression, Eating Disorders, Anxiety, Trauma, Self Harm, and DBT.

I help individuals find emotional balance by changing the self-destructive patterns that are getting in the way of their happiness. I teach my clients how to understand and better manage their emotions and, as a result, make choices that will enhance their lives.

My therapeutic style is nonjudgmental, compassionate and interactive. I utilize cognitive therapies called DBT (Dialectical Behavior Therapy) and RO-DBT (Radically Open DBT) that give individuals the "skills" to create the life they want. I recognize the difficulty of change but I also believe a happy, fulfilling life is possible for all of us.

I understand how difficult living with emotional distress can be and I am fully committed to helping my clients get better. If you are ready to make lasting changes and start living your life without self-imposed limits, email or call for a free phone consultation. I look forward to hearing from you.